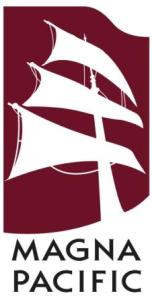 Magna Pacific is a leading independent film and home entertainment distributor headquartered in Brisbane, Queensland, Australia, operating within Australia and New Zealand.
Magna Pacific released the complete first season (minus Quiz Master) in 3 box sets in 2006-2007.
Monster Lake and Sleeping Gas are switched around in this collection.
Releases
Inspector Gadget - The Original Series: Box Set 1
Box set 1 was released on November 9, 2006 and contains the first 21 episodes, featuring the original version of the pilot episode with Gary Owens as the voice of Gadget.
Disc 1
Gadget in Winterland
Sleeping Gas
Down On The Farm
Gadget At The Circus
The Amazon
Health Spa
The Boat
Disc 2
Haunted Castle
Race To The Finish
The Ruby
A Star Is Lost
All that Glitters
Movie Set
Amusement Park
Disc 3
Art Heist
Volcano Island
The Invasion
The Infiltration
The Curse Of The Pharaoh
Mad Trap
Basic Training
Inspector Gadget - The Original Series: Box Set 2
Box set 2 was released on July 3, 2007 and contains episodes 22-42.
Disc 1
Monster Lake
Gadget's Replacement
Greenfinger
Gadget Goes West
Launch Time
Photo Safari
Coo-Coo Clock Caper
Disc 2
Bermuda Triangle
The Japanese Connection
Arabian Nights
Clear Case
Dutch Treat
Great Divide
Eye Of The Dragon
Disc 3
Double Agent
Plantform Of The Opera
Don't Hold Your Breath
Gone Went The Wind
King Wrong
Pirate Island
Mad Academy
Inspector Gadget - The Original Series: Box Set 3
Box set 3 was released on October 11, 2007 and contains episodes 43-64. The last 3 episodes on this set are edited.
Disc 1
No Flies On Us
Luck Of The Irish
Prince Of The Gypsies
Old Man Of The Mountain
Emerald Duck
Do Unto Udders
Did You Myth Me?
Disc 2
A Bad Altitude
Funny Money
Follow That Jet
Dry Spell
Smeldorado
Quimby Exchange
Weather In Tibet
Disc 3
Unhenged
Snakin' All Over
In Seine
Tree Guesses
Birds Of A Feather
So It Is Written
Fang The Wonderdog
School For Pickpockets
Gallery
Ad blocker interference detected!
Wikia is a free-to-use site that makes money from advertising. We have a modified experience for viewers using ad blockers

Wikia is not accessible if you've made further modifications. Remove the custom ad blocker rule(s) and the page will load as expected.