"Clear Case" is the 32nd episode of the first season of Inspector Gadget.
Synopsis
At a diamond mine in South Africa, miners are being scared off by a ghost who is really a M.A.D. scientist using diamond dust to create invisibility suits.
Trivia
The scene where Penny is captured and tied up by the maker of the diamond suits, is placed on a conveyor belt and about to be cut up by a laser, may possibly have been inspired by the famous laser scene from the James Bond film Goldfinger.
Full Episode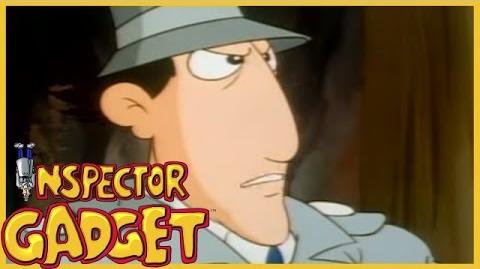 Ad blocker interference detected!
Wikia is a free-to-use site that makes money from advertising. We have a modified experience for viewers using ad blockers

Wikia is not accessible if you've made further modifications. Remove the custom ad blocker rule(s) and the page will load as expected.